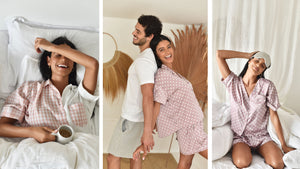 Founded in 2022
Teejayz is a new concept that offers stylish pyjamas that combines both comfort and breathability of typical sleepwear worn every day with a modern and contemporary twist. 
Our story
We all know that feeling of relief once we slip into our PJ's. The idea of having loose fits, breathable fabrics and comfortable textures makes us want to cancel our plans and stay in. We all have guilty pleasures; ours is comfort over style. But wouldn't it be great if there was a brand that combines both?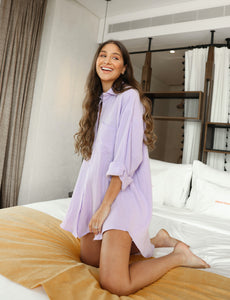 Our founder
Tamara Farra created Teejayz, a sleepwear label that doesn't make you choose between comfort and style. Growing up wearing old concert T-shirts and worn out pieces, Tamara always had a strange attachment to her PJ's, she would constantly choose to wear her old comfortable pieces over her new ones which remain "new & unworn" until this day.
Our mission
At Teejayz we believe that we can provide you with a vast range of comfortable pyjamas all while being pocket friendly.
We have introduced a line that is made wearable beyond your bed; whether it's a day by the beach or a casual lunch with friends we know that comfort and style will follow you. 
Teejayz's aim is to give you a personalized  feeling of "the new old" by providing top notch quality of our garments. We constantly introduce new colours and fabrics to our collections. Each piece is tailored to your liking and we have clothes and styles made for everyone. 
Our goal
At Teejayz we aim to fill the gap in the sleepwear industry.
 At Teejayz we will never compromise on style, and this is why we want to give you both comfort and flair in our various pieces. The brand is not only inclusive but also environmental friendly as all our packaging is recyclable.
We aim to give you a fun set that you could style in your own way. Teejayz is here to guarantee you comfort.
Our brand caters to our customers' needs. Accessibility is our top priority. We know how important sleepwear is to you and we are here to deliver.
"Teejayz is the brand you never knew you needed. Sleep, chill, and dream in Teejayz."