Comfort
We aim to give you sleepwear that feels worn out because we know that its the true key to comfort. Combining both comfort and breathability of typical sleepwear worn everyday with a modern, contemporary twist.

Style
We will never compromise on style.It is a fact that the way you dress affects your mood.At Teejayz we offer fashion forward styles to sleep, chill, dream and maybe even go out in.
Inclusivity
We are for you, for her, for him and for them. We aim to offer a range of oversized styles to fit different body types, because sleepwear is for everyone.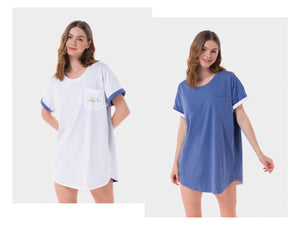 The lazy reversible T-shirt dress
Wear it, pull it off and wear it again the next day
This one is for the ladies who don't want to flip back their pyjama after taking it off. You can now benefit from two colours in one extra cozy and comfy dress.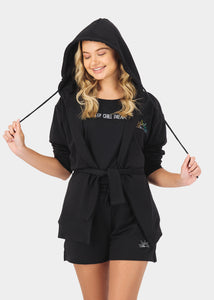 Hooded robe
Our twist to a hoody! Have you ever thought you could bring the best of both, a hoody and a robe? Well...here it is!
SHOP NOW
"Pyjamas are a necessity we don't realize we need. We wear them every single day and yet don't give them the attention they deserve."